[太倉]英格索蘭(中國)投資有限公司
發布時間:2019-11-02
工作地點:其它
職位類型:全職
來源:前程無憂(51JOB)
職位:工程技術加速發展培訓生ADP - Airside New Product Development
職能類別:機械工程師
Our Company:
Ingersoll Rand is a $15 billion company whose people and businesses around the world create progress for our customers in the global climate control, air conditioning and heating and industrial markets. These markets continue to expand as they address growing needs in developed and developing economies alike. Our products, systems and solutions increase the efficiency and productivity of industrial, commercial operations, homes, and improve the security, safety, health and comfort of people around the world. We have opportunities for career growth through our diverse businesses, which manufacture many well-recognized brands includingClub Car,Ingersoll Rand, Thermo KingandTrane.In every line of business - Ingersoll Rand enables companies and their customers to inspire progress. For more information, visitwww.ingersollrand.com.
Our Working Place:
We are an equal opportunity employer, dedicated to hiring a diverse workforce. Working at Ingersoll Rand means you're part of a company that believes your career progress is an important aspect of our overall business success. When you're ready to pursue a dynamic and fulfilling career with a progressive, award-winning company, we are right where you belong. Progress begins with you!
Our Program:
Ingersoll Rand's Accelerated Development Programs (ADPs) is a 30-month rotational program designed to develop functional professionals who can innovate and think strategically, engage and act with our customers in mind, execute quickly and lead the future of the function in the company.
We offer recent university graduates with challenging assignments, leadership training and valuable exposure to our company's senior leaders. Through rotations and experiences in multiple business locations, our ADP enables you to build diverse skill sets and a strong foundation for a successful and fulfilling career with Ingersoll Rand.
Rotation Plan:
Airside Sustaining Engineering, Test Engineering, Airside New Product Development Engineering
(The rotation plan will be fin-tuned according to the actual assignments )
Successful Talent Profile:
Academic and Social Experience
Recent 3 years' fresh graduates with Bachelor or Master degree in Mechanical Engineering, Electrical Engineering, Automation, Control

Minimum of two relevant internships or six months of working experience

Experience in leadership roles while in university, work or community

CET- 6 above, and proficient in both verbal and written English
Key Competencies
Learns Enthusiastically

Promotes Change

Strives for Excellence

Communicate Compellingly

Project Management

Technical Excellence
Mobility
Willing and able to rotate to Zhongshan and Taicang
Application:
Click campus.51job.com/IR2020/ and complete online application

Send your resume to IRcampus@irco.com, and resume in accordance with the "name - school - major - position" naming rules

Onsite apply during campus talk

公司簡要介紹:
公司名稱:英格索蘭(中國)投資有限公司
公司類型:外資(歐美)
公司介紹:kkkkkkkkkkkkkkkkkkk
搶先訂閱校園招聘,Offer發放提醒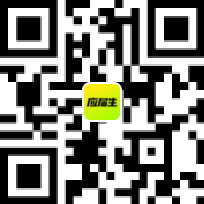 相關專業最新招聘信息
名企校園招聘